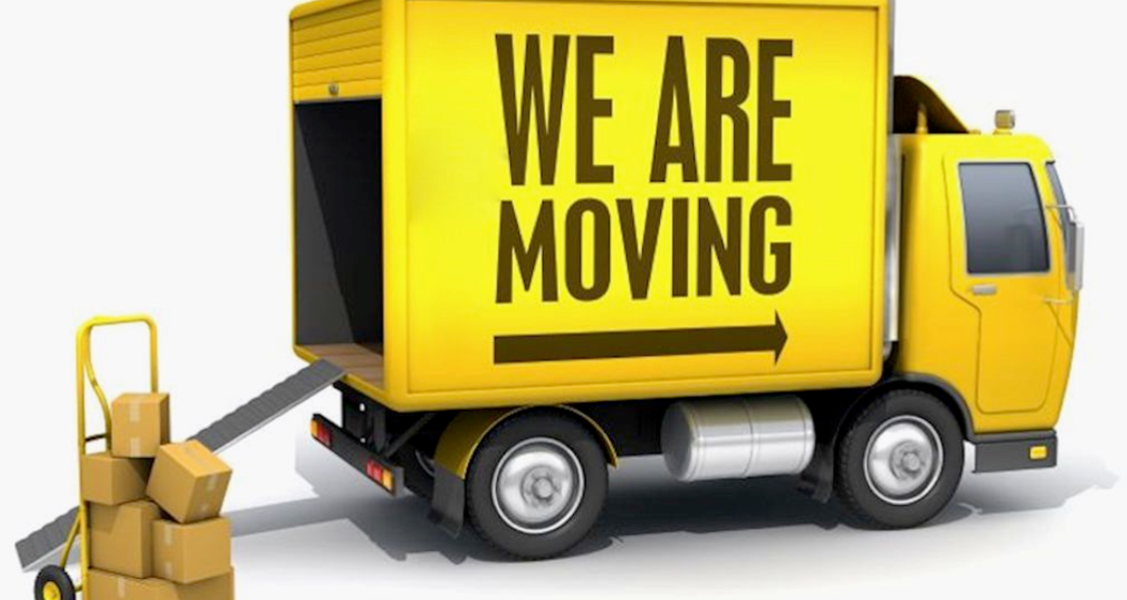 Packing Tips for Moving to Your New Home
Every time you move to a new home, you try to learn from past mistakes: You'll manage your time better, save more money and your belongings will avoid damage.
But even the most experienced and well-organized people hit a few snags when it comes to packing. Ultimately there's no perfect way to pack up and move, says Jonathan Sheil, director of agent development for real estate brokerage Spaces Real Estate in Chicago, who has himself moved five times in the last seven years.
"Sometimes the path of least resistance is to throw things into an SUV and have your friends and family help, and pay them in pizza and beer," Sheil says. For his most recent move, however, Sheil opted to hire a full-service moving company to take care of the heavy lifting.
But if you're going it alone, here are 12 packing tips to help make your move seamless:
Declutter before packing.
Box up your belongings before moving day.
Use standard moving boxes for better stacking.
Use specialized boxes to protect fragile belongings.
Check electronics in front of movers.
Pack and unpack boxes by room.
Prepare for some rooms to take longer than others.
Pack heavy items in smaller boxes.
Don't pack liquids that could leak.
When possible, break down furniture.
Protect everything.
Tap professionals at any stage of the move.
Declutter Before Packing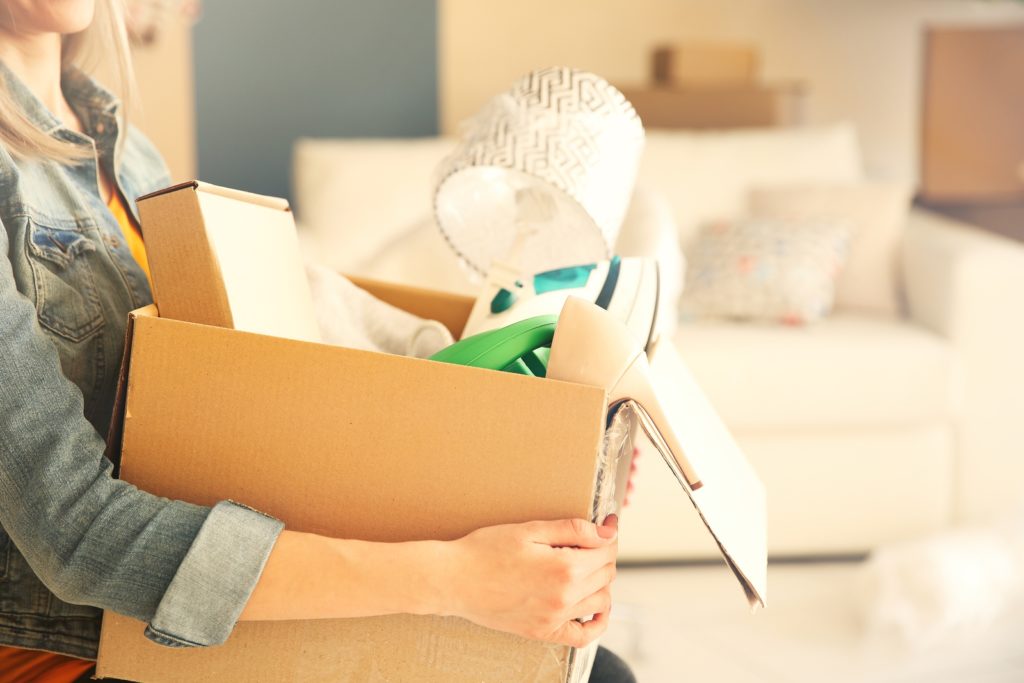 Why go through the effort of packing, moving and unpacking items you don't want? Preparing for your move should include a dedication to decluttering. That means paring down your wardrobe, getting rid of furniture that won't fit in your new place and donating items you don't use.
You can even tackle this step as you begin packing. "Start special boxes: some for donation, some for trash, and begin filling them," wrote Lindsay Dow, content marketing manager for the national moving company Two Men and a Truck, in an email. "It's important to purge a bit so you aren't moving unwanted items."

Box Up Your Belongings Before Moving Day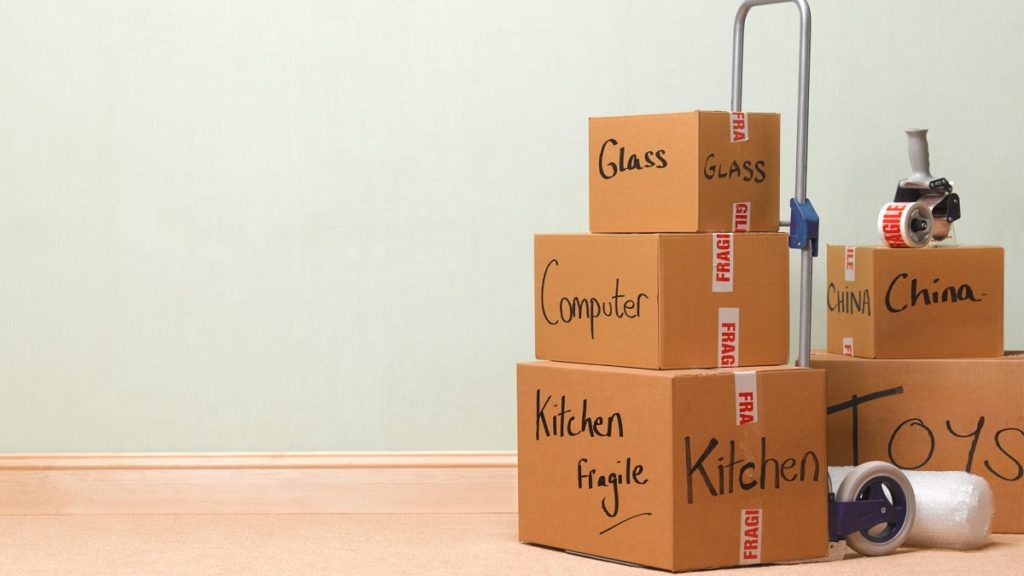 Waiting to pack until moving day (or even moving eve) is a mistake. "When people wait until the last minute, this process is sped up, and items may not be wrapped or packed as securely as they could've been," Dow says.
Start in the weeks leading up to moving day by packing items you won't need to access. Slowly seal up boxes until you're left with necessities, such as toiletries and changes of clothes, in the final days before your move.
Use Standard Moving Boxes for Better Stacking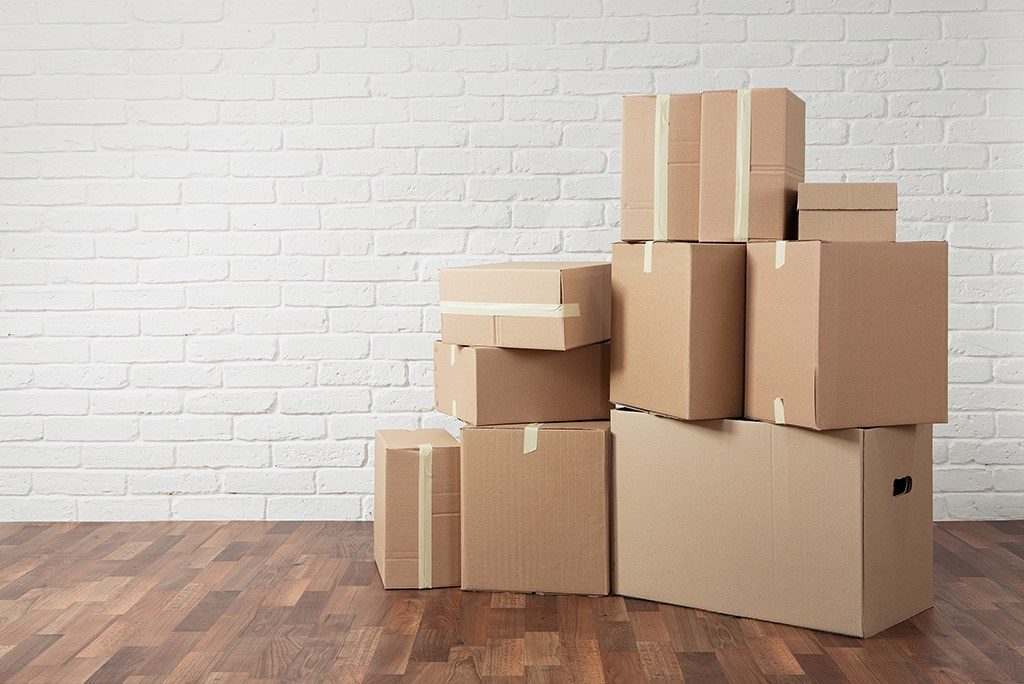 While you can get creative with your packing materials and use large, plastic storage binsor crates from your local grocery store, the classic cardboard box is recommended.
"For the most part, packing paper or newspaper and standard boxes work the best for general items," says Mike Dahlman, vice president of operations for moving company You Move Me.
You can purchase moving boxes from big-box stores or even ask friends and neighbors if you can take used moving boxes off their hands.
Use Specialized Boxes to Protect Fragile Belongings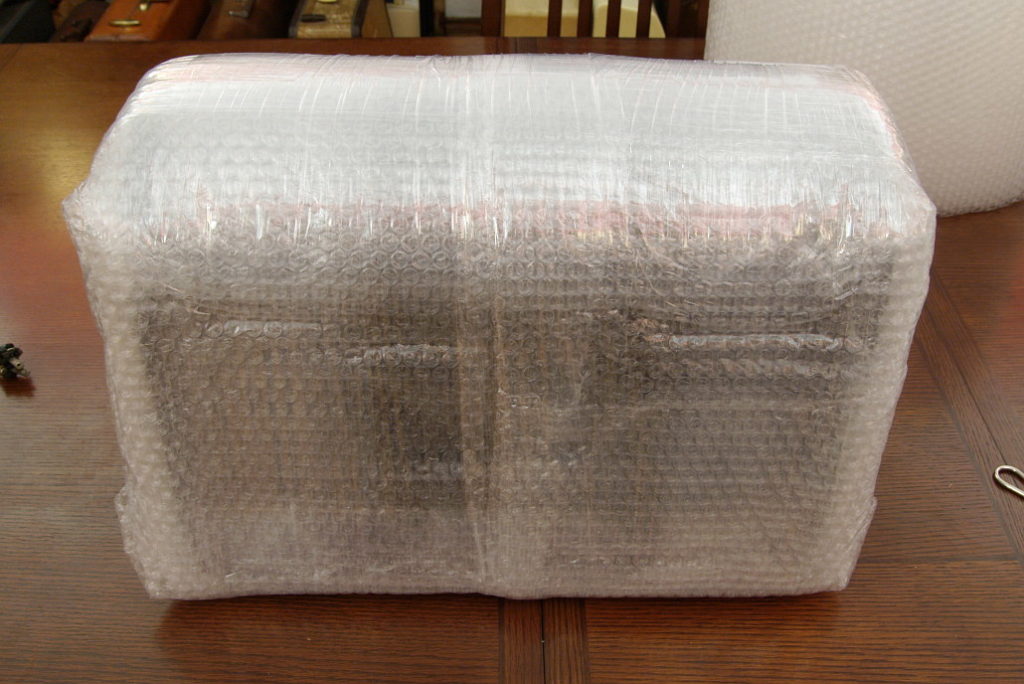 Put TVs and computer monitors in their original packaging if possible. Alternatively, big-box stores sell boxes and foam corners to protect screens or other breakable items.
"The more unique items like artwork, TVs and lamps do require special boxes, which should be used to protect anything fragile," Dahlman says. "Dishes are one of those items that are at high risk for breakage during a move. There are dish-specific boxes which people with little to no experience packing dishes should consider using."
But keep in mind that these boxes can be costly and take up extra room in a moving truck, Dahlman says.
Check Your Electronics in Front of Movers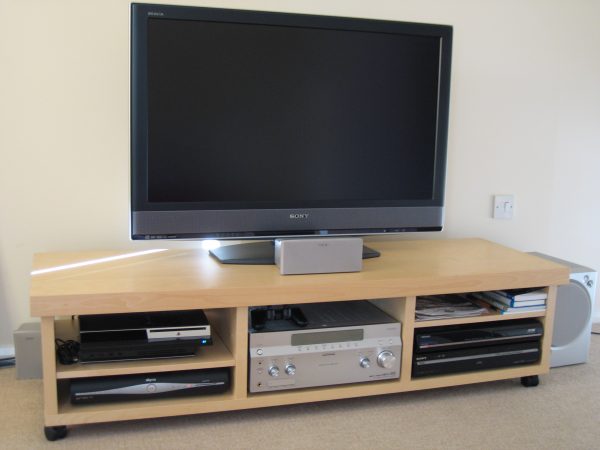 If you're using a moving company for any stage of your move, be sure you know the limitations of the moving company's insurance policy. Sheil notes that insurance coverage typically loses its impact after the movers have dropped off your belongings and the job is finished because it's hard to prove how the damage occurred.
To ensure any damage to your electronics is covered, be ready with your TV or computer screen when the movers arrive. "Have it plugged in, and show them that the screen works," Sheil says. "When you get where you're going, plug it back in and show them that it still works or that it doesn't."
Pack and Unpack Boxes by Room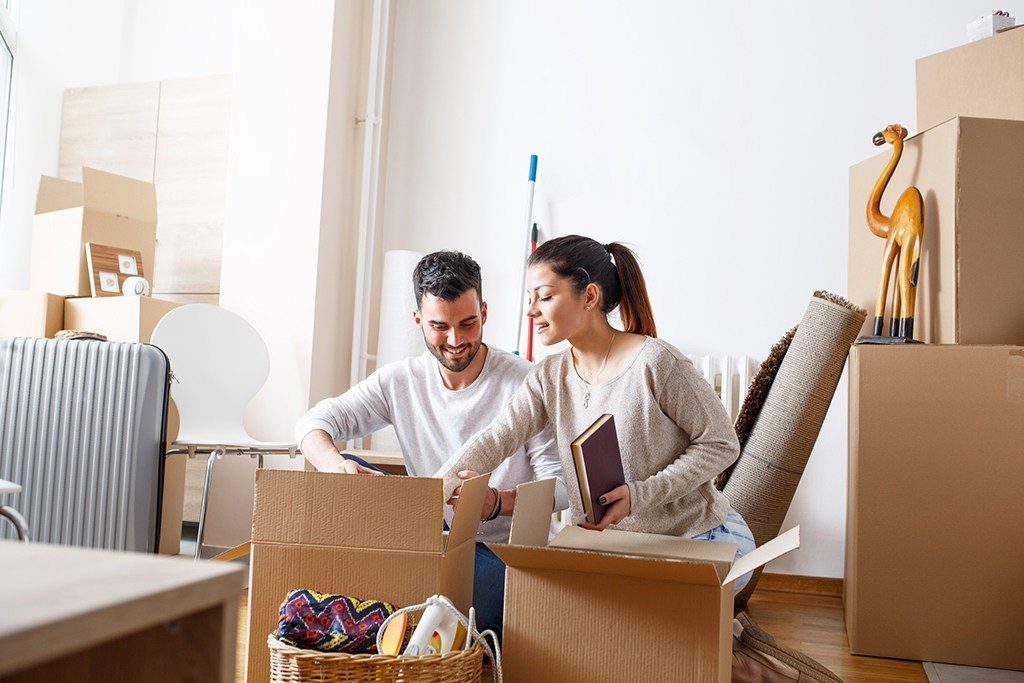 The best way to stay organized is to pack room by room and label everything so you know where it belongs once you get to your new home. That way you're not sorting through clothes while trying to find mugs and silverware.
When it comes to unpacking, Sheil recommends following the same process and spreading it out over time. "Don't overwhelm yourself," he says. "Tackle one room at a time, and do one room really well. I have a dining room weekend and a living room weekend. Some people want to knock it out in three days – I am not that type."
Prepare for Some Rooms to Take Longer Than Others
As you pack room by room, be sure you leave enough time for those places that require more time. For example, "kitchens take the longest to pack since it's important to wrap your breakable items," Dow says.
Similarly, expect closets and other storage spots to take longer to pack simply because there are more items tucked away than you'd expect.
Pack Heavy Items in Smaller Boxes
The weight of items like dishes, books and shoes can add up fast. Avoid overloading a box with heavy belongings by shrinking the size of the box you're using. "The heavier the item, the smaller the box," Dow says. "Books tend to be heavy, so be sure to use a small box for those. You don't want to weigh down a large box, making it heavier to move and risk the bottom falling out of it."

Don't Pack Liquids That Could Leak
It may sound like common sense, but when you're in a hurry it's easy to forget: Liquidsshould be packed carefully. In many cases, they're best moved in the back seat of your car rather than a moving truck.
"People should not pack or move any liquids or chemicals with anything else, as they can break or leak in transit and ruin other items," Dahlman says. Federal law also prohibits the transport of flammable or otherwise hazardous liquids such as bleach, paint or propane in a moving truck.
When Possible, Break Down Furniture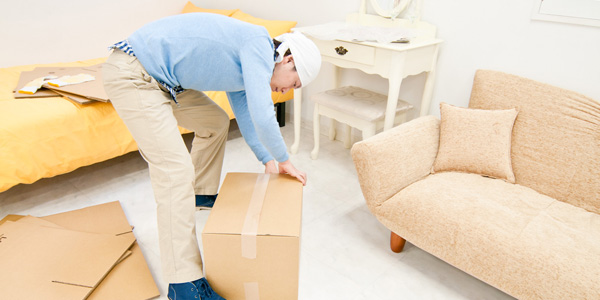 Bed frames, side tables and shelves are more likely to arrive at your new home undamaged if you take them apart first. Especially if you put the furniture together from a marketplace like Ikea or Wayfair, removing table legs and shelf pieces is relatively simple.
"As you take any furniture apart, be sure to place screws and components in a bag and tape to the base of the item so you can easily locate (it) in your new home," Dow says.
Protect Everything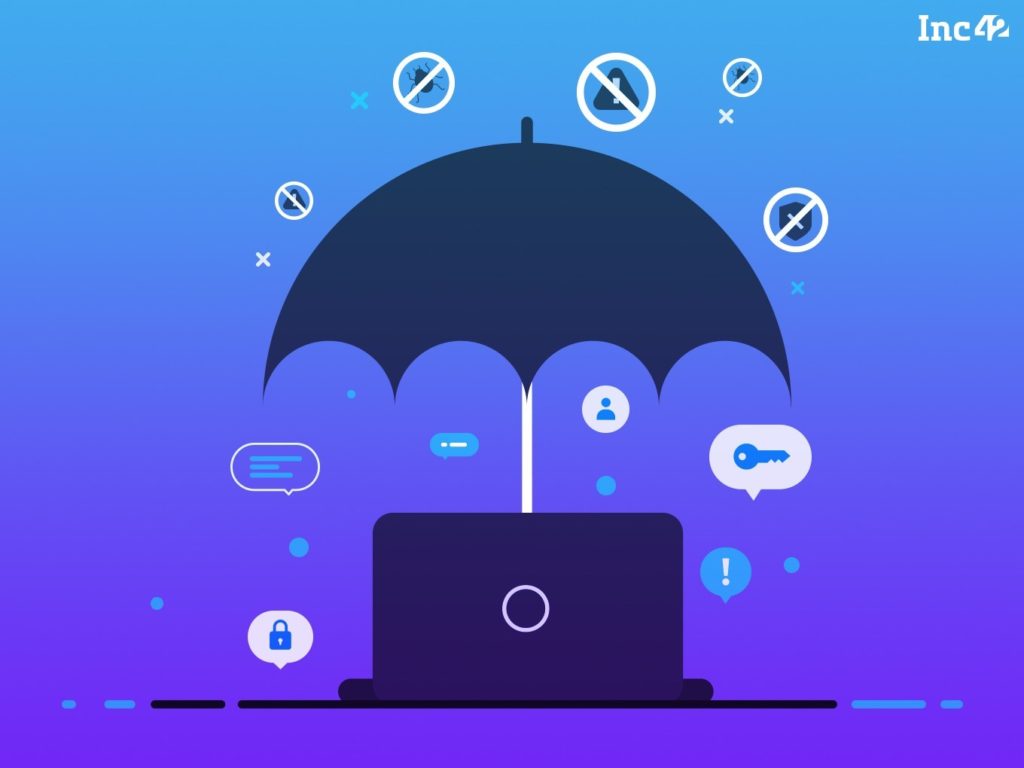 Regardless of how padded a couch is or how difficult it is to pack a sculpture, everything should go in a box or be thoroughly padded and wrapped to prevent damage.
"From clothes to artwork, we recommend putting everything in boxes for a move. And always wrap and protect furniture as part of the moving process," Dahlman says.
Tap Professionals at Any Stage of Your Move
While hiring full-service movers for a relocation may require plenty of planning and funds, hiring movers or helpers while you're already in the middle of packing is possible if you realize you need the help.
"It's not uncommon that we're called in when a customer is mid-pack to help them complete the job, or only pack parts of the home, like the kitchen, if they feel it's too overwhelming," Dow says.

Organize your move early.
Few people can escape heightened stress when it comes time to move. Despite it being a common occurrence – about 11 percent of the U.S. population moved to a new home in 2016, according to the U.S. Census Bureau – moving is undoubtedly an exhausting process. You not only have to pack up everything you own and relocate it, but you also have to clear out your former home and set up house in a new one. It's easy to find yourself getting into arguments, losing items or running behind a deadline to be out of one place and into another. Here are 10 things you can do to prepare for your move.Research professionals and prices.
Research professionals and prices.
The key to a stress-free move is organization, so you should start thinking about the process as soon as you know you'll be relocating. Begin by researching moving companies, and take inventory of everything you'll be moving with you. Then, reach out to a few companies to inquire about cost, availability and materials to move your home. "It's not unheard of for people to be making inquiries for six months ahead of time," says Scott Michael, president and CEO of the American Moving & Storage Association. "You don't need to lock down a contract that early, but it doesn't hurt to start doing some research."Book a moving company.
Book a moving company.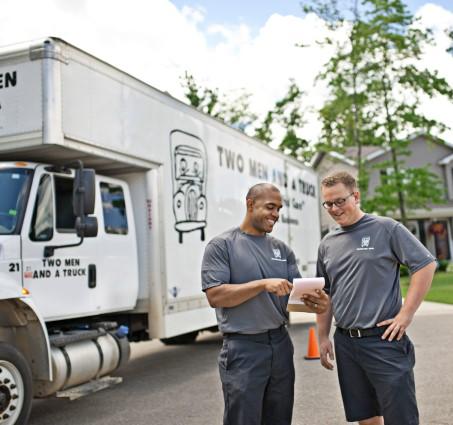 Once you know your moving day, whether you'll need movers to pack up your belongings, how much you'll be taking with you and what your budget is, book a moving companyor reserve a truck if you're moving yourself. You still want to book with as much advance notice as possible, with a minimum of a month's notice in summer and two- to three-weeks' notice during the rest of the year, says Angela Gonzalez, operations and quality manager for Unpakt, an online marketplace that connects consumers with vetted moving companies.Buy packing materials.
Buy packing materials.
Boxes, tape and trash bags are a given when it comes to moving, so much so that they can easily be overlooked. Purchase or find moving materials early so you can begin packing the things you don't need right away. You can order materials online, inquire with a local retailer or search Craigslist for used boxes. You can even ask your mover if it will include the cost of providing packing materials in the moving cost.Downsize and start packing early.
Downsize and start packing early.
The last thing you want is to find yourself paying more to move things you don't want or need. Before you break out the moving boxes, sort through your belongings and determine what goes with you, and what goes away. Those rarely used items you decide to keep should be packed early so you can get a good estimate of how much will be loaded into a moving truck. "The stuff that's been sitting in your closet for the last five or six months – donate it if you can, or pack it if you really need to keep it," Gonzalez says.Donate what you don't need.
Donate what you don't need.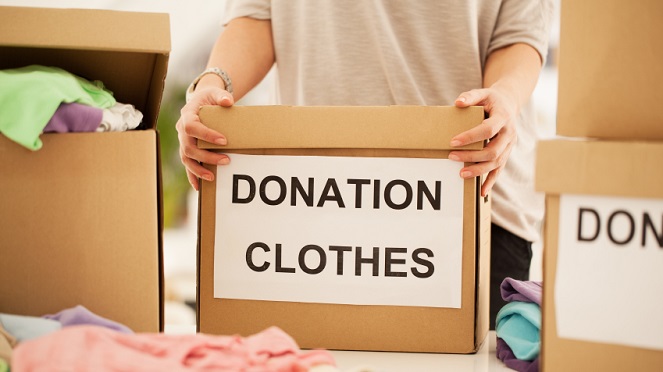 Whether it's a couple bags of clothes the kids don't wear anymoreor a fully stocked pantry of canned goods, minimize the amount of things you take with you – and what you take to the landfill. "A lot of people that are moving have food items in their pantry that maybe they don't really need anymore," Michael says, noting moving companies often have contact information for local food banks and may even deliver the donation for you.Transfer your utilities.
Transfer your utilities.
The last thing you want is to arrive at your new home and realize you forgot to turn on the water, heat or electricity – or you didn't turn them off at your old place. Be sure to call in advance and set the start date for your utilities at least a day prior to your move day to ensure everything is on when you arrive. Gonzalez stresses that any utility installation such as cable or internet shouldn't happen on moving day.Change your mailing address.
Change your mailing address.
The U.S. Postal Service makes it easy to change your mailing address online – just go to moversguide.usps.com. You can set up the change of address as far in advance as you'd like so mail will begin forwarding to your new home the day of your move. You should also notify your bank, doctor's office, employer and friends and family of your new address, but you have extra time to do so once you've established the change with the post office.Get a permit or reserve space for a moving truck.
Get a permit or reserve space for a moving truck.
If your moving truck will occupy space on a city street with street parking, you'll likely need to apply for a permit or request "no parking" signs to reserve space on your move day. In Chicago, for example, each ward offers free "no parking" signs for people moving, which must be posted 48 hours in advance. If your moving truck is 16 feet or longer, the Chicago Department of Transportation requires you to apply for a permit. Similar policies exist in other cities for permitting and obtaining signs to clear space. A moving company will often handle the permitting process for its own vehicles, but you should clarify that responsibility when scheduling the move.Take out the trash.
Take out the trash.
Never leave garbage in the home you're vacating, and if you rented the place, the cost to clean or remove trash will be deducted from your security deposit. To save yourself some cash, pick up garbage in every room as you move items out. Once the home is empty, go back through with cleaning spray and a vacuum or broom. Checking each room will help you catch any small items you may have missed.Schedule with room for delays.