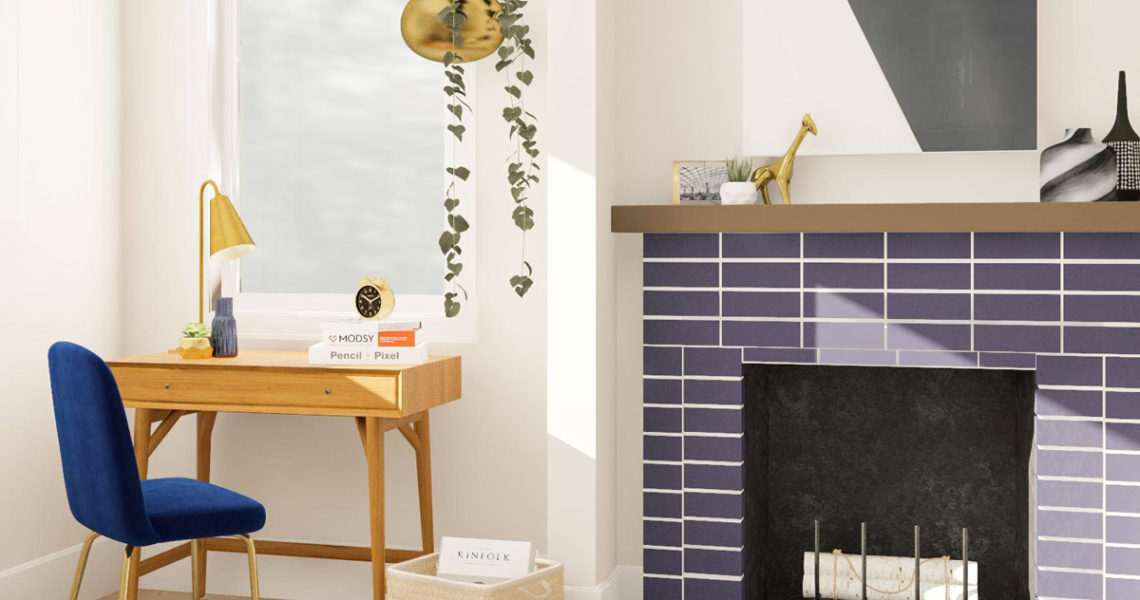 Nooks and Niches: Here's How to Optimize Those Quirky Spaces
If you've got one, you probably know the head scratching question, "what in the world do I do with this space?" You're not alone. Nooks, niches and alcoves are tricky areas to decorate, but there are great pros to having them. They add charm to your home while serving functional purposes when innovatively used. So let's get down to business! Here are eight ways you can utilize those odd corners in your house. 
Reading Nook
It's the classic reading nook, and, if you have the space for one, it's definitely worth considering. They're perfect for anyone that enjoys curling up with a good book or, if you're like me, your laptop and Netflix (no shame.) All you need is a custom-sized cushion, a few pillows, lighting, and you're ready to go.
Bar Nook
Here's one for all you mixologists: Transform your empty nook into a bar station. You can go the bar cart route or add a thin sideboard for more storage. You'll have a well-stocked bar complete with blenders, cocktail mixers, bottle openers and all your bar essentials.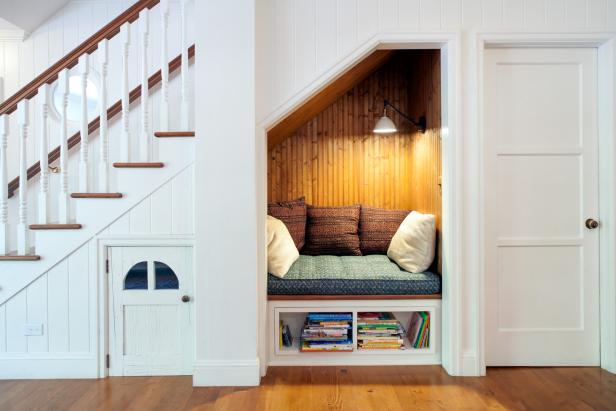 Office Nook
If you don't have the space to dedicate to an entire home office, a corner nook can be your best friend. Install a shelf and you'll have a space-friendly work station. For some extra charm, add a pop of color by painting the back wall and a couple decorative shelves.
Multi-Purpose Nook
What I love about this hideaway nook is it serves more than one purpose. It has desk space and a small lounge area for entertainment. By hanging curtains, you can easily close the nook off for a cleaner look. You can also add shelves and drawers for extra storage.
Dresser Nook
Dressers were made for nooks. They fit so perfectly in those tight spaces and provide additional storage for the things that don't quite have a specific home. By adding wall art, lamps, clocks and photos, you can add some character to your nook.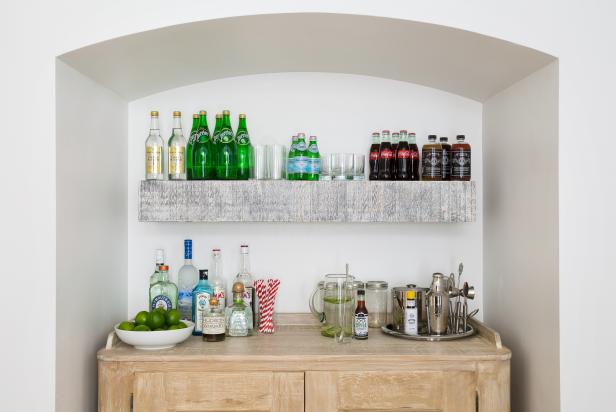 Makeup Nook
Think of all the possibilities there are with a makeup nook. With one desk, stool and mirror you have your own makeup vanity. Add some drawers and you'll have additional storage for your favorite beauty products. (You'll catch me at the makeup counter weekly, if I ever get one of these for myself.)
Attic Nook
Aside from storing holiday decorations, attics make great getaway spaces for both kids and adults. Transform your attic into an extra room for whatever you need: office, hangout area, bedroom or all three combined! For those nooks and crannies, add a floor bed with lots of throw pillows. It's low to the ground, so the angular ceilings feel taller, and it gives you extra space for entertaining.
Seating Nook
All it takes to transform an awkward corner into a conversation area is a set of chairs and a tiny table. Your guests will feel cozy, and you'll feel happy that you filled that odd space.